Today has been the most hectic day. I was a runner for the company Wall to Wall for a Pilot TV show called I Know Best. It was a bit of a spin-off of Would I Lie to You, except the players weren't in teams, they were interactive with the audience and the panel was a lot smaller. There was a crew of at least 30 and a live audience of around 20 that came in later in the day.
The day involved a tremendous amount of tea and coffee making, forgetting everyone's names and orders and having to go and make even more tea and coffee, washing up tons of mugs for the next round of drinks.
As soon as I got to the studio, I was greeted by Heather the producer. She gave me a quick run through of what the day would entail and told me to report to her should I be stuck with anything. I started off standing around a bit awkwardly and wasn't really sure what to do with myself. I helped some of the guys move equipment about, but that was about it until I made my first humungous batch of teas and coffees. It was useful walking round and getting to know everyone a little bit and to find that they were all freelancers and only a select handful of the people on shoot actually worked for Wall to Wall. That was an interesting look into how big shows like this are made. There must have been a handful of people on set who actually worked I Know Best from the beginning, and then everyone else was a freelancer asked to come in for the shoot.
The first couple of hours were a big rush to get everything ready for when the talent arrived. I had to spray mount paper onto queue cards, iron shirts (with a little helping hand from the studio manager as I was making them worse) and start meeting and greeting the talent. I had never really thought about who would be on the show, I didn't expect anybody famous, but there was famous people! Rhod Gilbert the Welsh comedian was to host the show with Larry Lamb, Jake Humphreys, Tom Wrigglesworth and Aisling Bea. I was extremely nervous as the first one to arrive was Rhod Gilbert. I had to stand in the street by the studios and greet him. I asked how I would know it's his car arriving, and Heather said that I would just see him stumble out of a car and look confused… and he did exactly that! I was pretty nervous meeting him, and especially didn't want to come out with anytime stupid because I was so nervous. After all, I was in a way representing Wall to Wall, so I couldn't do anything stupid. I took him to the green room and went to Pret a Manger to grab him some breakfast. He was a really friendly guy and was chuffed with a bacon roll and orange juice. This is when I was given £40 petty cash money to look after and control for the talents needs that day. I was told to keep all the receipts and double make sure I was always given the right change.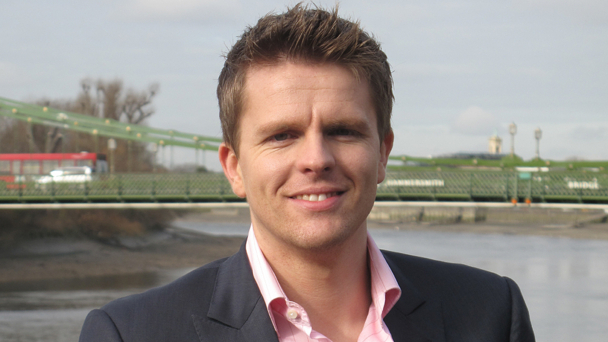 Once they started a run through of the show whilst they were waiting for the other talent to arrive. I was asked to be a part of the audience just for the time being and interact as if I was on the show. I hated it, especially because I'm quite a shy person. Rhod was talking to me as the host and trying to get things out of me, but I was so nervous with all these other people watching and everyone else that was standing in for the run through being really energetic and excited about the moment. It was after then that I learnt that runners are often used as stand ins and it would be something I have to get used to should I want to run on other shows. I guess I can persevere through that to do a fun job!
After that the rest of the afternoon was pretty similar, I had to meet and greet all the talent from the street and go to Pret a Manger to buy them all lunch and their strange orders of coffee. When I came back the Development Assistant Producer started to be a bit pushy with me. She was trying to force me to be in the show because one of their audience members had dropped out. Had running been a regular occurrence for me, I probably would have. However, seeing as it was only my second time, I still had a lot to learn and I was looking to develop my knowledge as much as possible I said no. It was obvious that I then shouldn't have said no as she tried to start a little shouting match with me to force me to go on, but luckily Heather soon came over and told me that I didn't have to stand in and they would find someone else. I did feel like I was letting them down, but I wasn't getting paid to do the job and I needed to do what I thought was best for me and this module.
When it was time for the real filming there seemed to be a flock of people come in all dressed very smartly in suits and with leather notebooks. I was told that they were commissioners from different TV channels such as Channel 4. I tried to make myself seem as professional as possible as I really was representing Wall to Wall now and this seemed pretty important to them all.
The show was really fun to watch even if I didn't end up doing anything whilst filming. For some reason I thought I would have been expected to do more, but I guess what could I have done when everyone was busy and I had to be quiet as not to interrupt the sound.
There was a five minute break where everyone was given a breather and I wasn't sure what to do. However, the girl that had tried to force me to be in the audience of the show soon came over and told me that I wasn't into the job enough and I needed to keep concentrated because she'd been asked to get Rhod a tea which wasn't her job and was frankly wasting her time. It wasn't the nicest way to be spoken to I must admit. Although it was only something little looking back on it now I'm home, at the time I didn't understand why she had spoken to me like that and I just completely lost interest in what I was supposed to be doing. I went and sat in the studio office with the managers and tried to put off going back in the studios as much as I could. I even got a little upset with the frustration that someone felt they could talk to me like that even if it was because she was stressed about working, that way no way to talk to anyone. After a chat with the studio managers they said that I had experienced the typical situations runners get put in, being spoken down to horribly. Although at the time I was so shocked and upset, it had definitely taught me about what being a runner can be like. To make me more professional and adequate for any future jobs, I need to make sure there is no opportunity for someone to speak down to me, and if by any chance they manage to I need to grow a thicker skin and brush off the snappish comments and get on with what I am supposed to be doing.
Once the filming had finished everyone went into the green room to celebrate with a couple of drinks. Once everyone was going home, Heather pulled me to the side and told me how great she thought I had done that day and how she never would have guessed that I hadn't been a runner on a show of that size before. I think that may have just been to make me feel a little better about myself, but I was happy to take those words as compliments. I felt like I had done well. Although my day running may not have been the hardest in the world, I still felt like I had accomplished something and now have something else to put on my CV. And hopefully to soon be followed by something else, as Heather has given me her e-mail address to sort out some more running or even work experience days in her studios! So, not only can I now say that I have ran on a pilot TV show with famous people, I have also made my first step into networking! A very happy day for me.